COMPANY PROFILE
Relational DataSearch in Lakeland, TN is an Employment Network with the Social Security's Ticket To Work Program. Our agency's focus is on helping our clients work towards Self Sufficiency and Regaining their Independence.
Social Security's Ticket to Work Program supports career development for people with disabilities who want to work. Social Security disability beneficiaries who are 18 through 64 years old qualify. The Ticket Program is free and voluntary. The ticket program helps people with disabilities progress toward financial independence.
.........................................
Choosing to work can change your life. The Ticket to Work Program and Work Incentives allow you to keep your benefits while you explore employment, receive vocational support and gain your work experience. If you are 18 through 64 years of age and receive Social Security Disability Insurance (SSDI) and/or Supplementsl Security Income (SSI) you already qualify! To figure out if Ticket to Work may be right for you, contact us or visit www.ssa.gov/work.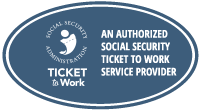 Founder's PROFILE
Howard Westblade Founded Relational DataSearch (RDS) in 2003 after working as a Jobs Specialist for the disabled in Memphis, TN. Having been disabled himself, he built RDS by helping a few people like himself who wanted to return to self sufficiency.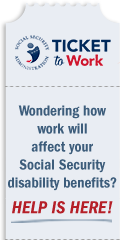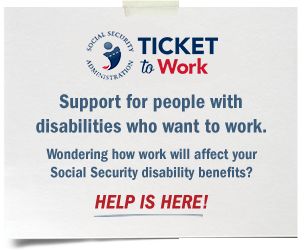 Contact one of our Job Specialists:
Email relationaldata@bellsouth.net
Call Us (901)385-2688
Toll Free (877)217-0315
It's that easy!